Getting Impressive Cash From Your Old Apple IOS Device
Oct 19, 2013
Do you have an old Apple laptop that you need to sell? Perhaps you would like to upgrade to a new, better one? If yes, you can be ready to make some cash for Apple! Be assured that apple devices will never lack buyers. Being a leading giant in the technology world, every tech user looks for an opportunity to own a device with the bitten apple logo, irrespective of the age.
For that reason, the acquisition of the old models of Apple devices has become the most appropriate way for many people. Getting some cash for Apple from old and used Mac devices is a great way to make some money to purchase the latest Apple's products. This online source will brief you on how you can sell older Apple computers and accessories to acquire newer and more advanced products from the tech giant.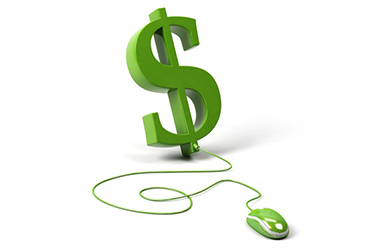 Online Laptop BuyBack Stores
The Internet is the largest marketplace of all time, always, regardless of the type of merchandise or services that one is seeking to buy or sell. Getting cash for Apple laptop has now become so easy, whether a MacBook Air, MacBook Pro, iPad, iPhone 5, an iPod and so on. This efficiency can be attributed to many online stores where you can post the description and images of your Apple device, get it evaluated by customers and prospects to get the best price. Start with the leading online stores. They are authentic and they will provide you with a range of opportunities and options to sell your device. One such online site is eBay.
Craigslist
This is another to-go place when you intend to get some cash for Apple. Just as eBay, Craigslist is a credible site where you can easily sell your Apple gadget to get some extra cash in an easy and foolproof process. Craigslist will also provide you with a list of new Apple devices and gizmos that you can buy after selling your old device. The special thing with Craigslist is that it enables you to post the ads of your device completely free, even with the inclusion of images and photographs.
Other leading websites
A little research will help you locate more websites where you can get some cash for Apple. Leading device-selling websites such as SellMeMac and SellMeLaptop will be more than willing to offer you top dollar for your Apple device, especially if it is still in good working condition. Additionally, Gazelle will be a credible point to sell your device. This platform is credible since it has a very trustworthy procedure, a money back guarantee, free package of shipping and suitable methods of payment. SellUsedLaptopz is another credible site to sell your Apple laptop online. This is dedicated to assist customers upgrade their damaged, old and dead laptops to newer versions of laptops and phones.
Making some cash for Apple, especially the old gadget is a surefire way to get you some money to get you one of the new Apple devices. Consider selling in the leading online stores such as eBay and Craigslist. Other sites like SellMeMac.com, LaptopNuts and La will also be good for selling the used devices.