How to Update to iPhone IOS 5.1.1 and keep old baseband
Jul 08, 2012
1. First Step - We need to download download Sn0wBreeze v2.9.6 from the iJailbreak Downloads Section or just hit this link.
2. As soon as you done downloading Sn0wBreeze v2.9.6 or newer version you will need to extract it to the place that you can easily find it. The Desktop of your computer should be good.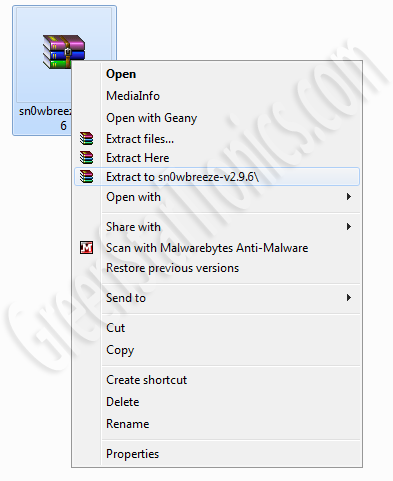 3. To launch Sn0wBreeze for iPhone double clock sn0wbreeze-v2.9.5.exe file. Make sure to use Administrative privileges.

4. When launching Sn0wBreeze for the first time, you will see warning and information pop-up windows. Please take time to look at the content before proceeding with your iPhone needs.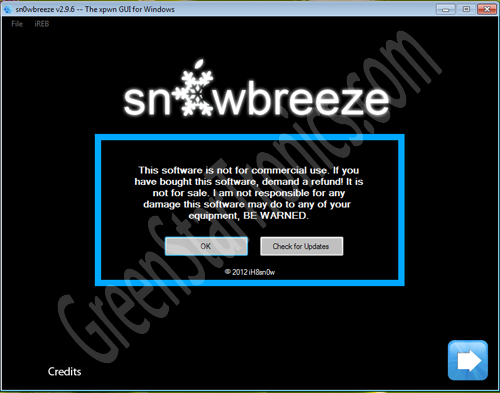 Read all the help notes and verify your iPhone IOS version. When ready press blue arrow button to continue further.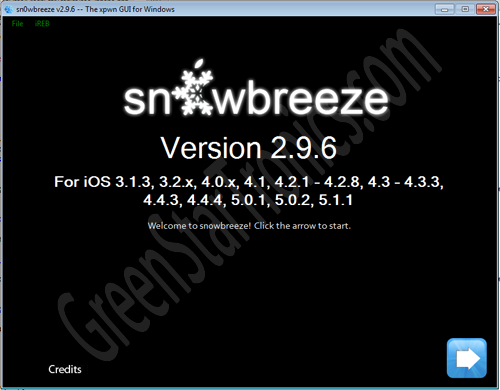 5. On the next screen you will need to find your iPhone IOS 5.1.1 that you downloaded. Click on the blue button "Browse for an IPSW". If you don't have downloaded IOS, you can visit this link, or you can hit yellow button "Download IOS Firmware" and fill out information about your iPhone.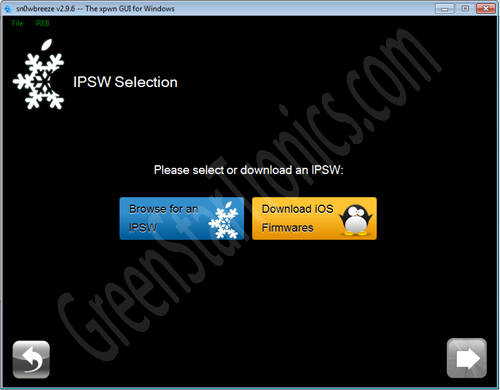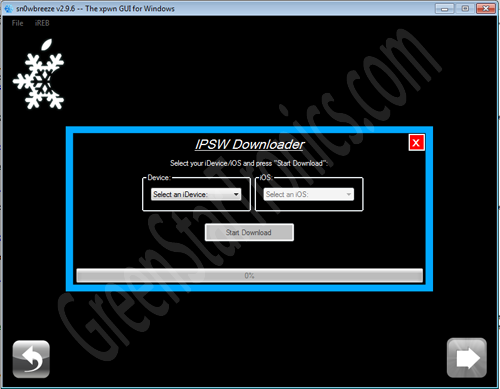 6. After you selected iPhone IOS 5.1.1 firmware Sn0wBreeze will start procession and identifying firmware file. Upon Sn0wBreeze firmware identification the you will see a success notification, then click the blue arrow to continue to menu.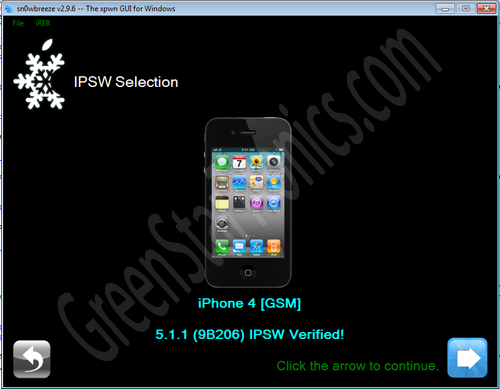 7. The next screen you will see 4 options to chose from iFaith Mode, Simple Mode, Expert Mode and Baseband Preservation Mode. Since we need to preserve baseband for futer iPhone unlock option you will want to click is Baseband Preservation Mode.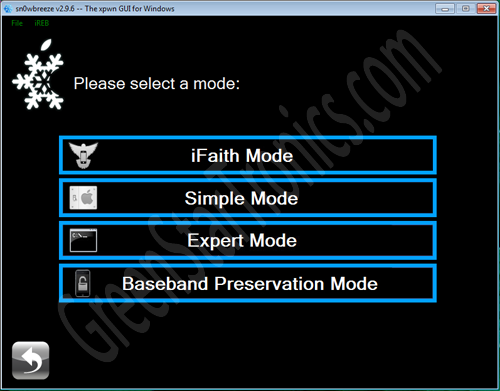 Upon clicking the button"baseband preservation mode" you will get popup window telling you that this option only preserves baseband of your iPhone.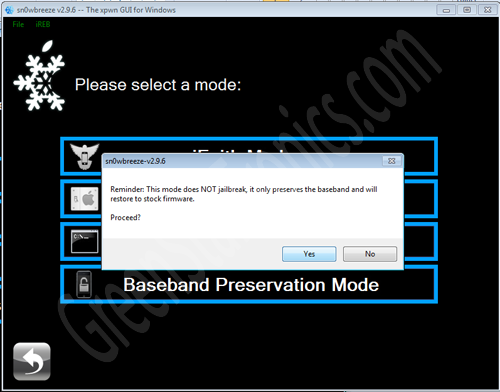 8. Sn0wBreeze will start creating custom iPhone iOS 5.1.1 firmware file and will preserve your current baseband. This might take from 5 to 25 minutes and it depends on the speed and performance of your computer. when your iPhone firmware file is created you can locate it on your desktop. You can play PacMan during IOS modification process.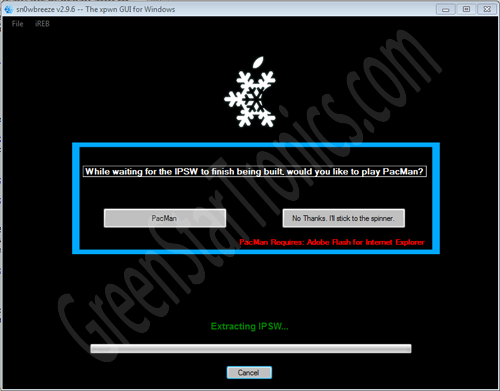 9. After Sn0wBreeze has done creating custom IPSW for your iPhone you will need to put your iPhone into DFU mode. Click OK button to proceed with DFU.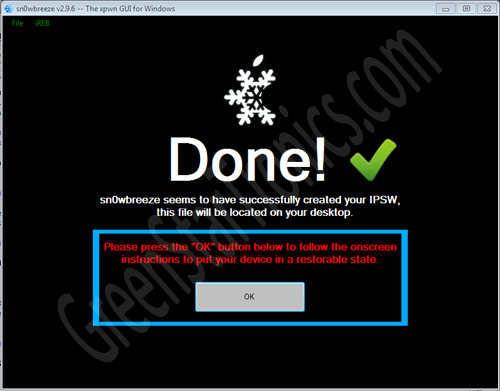 Follow DFU real time instructions on the screen. When your iPhone in DFU mode you will be able to restore your iPhone with Custom Firmware.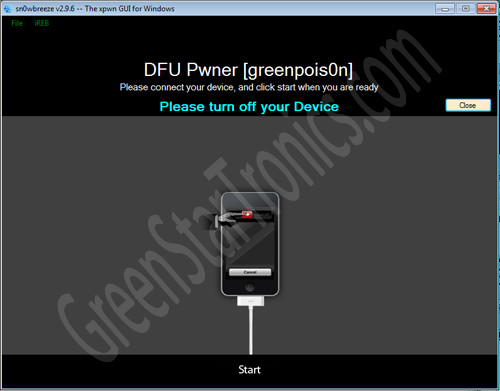 10. When your iPhone PWNED iTunes should launch automatically if now launch it manually by clinking on iTunes icon. Go to iTunes and use SHIFT click the restore button. Once you have done this you can now select your custom IPSW firmware file (located on your desktop) to restore to your iPhone.
Note: Make sure you select the correct firmware file that will have the prefix sn0wbreeze_ before the IPSW name (sn0wbreeze_iPhone_4-GSM-5.1.1-9B206.ipsw).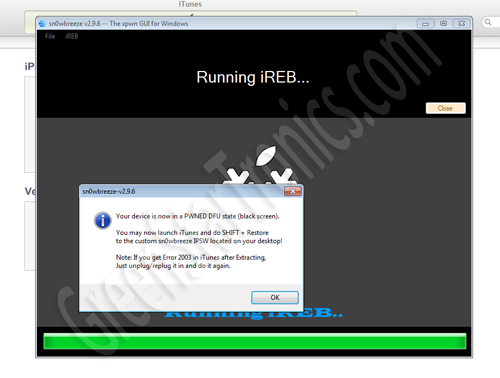 And now your iPhone 4 or iPhone 3GS running the stock iOS 5.1.1 firmware with your preserved previous baseband. Congratulations!