Selling Laptop Offline Vs. Online
Apr 22, 2016
We usually are looking for best places to buy stuff, including electronic gadgets. There are many factors that may attract us and make us use this or that online or offline service. These factors may be next: prices, location, reliability and perfect reputation among other customers. Only if all these things work together perfectly, you make a decision to buy the computer, laptop, toaster or other techniques.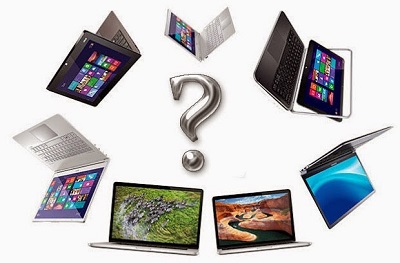 But sometimes we need not to buy; we need to sell things too. And in this case we also try to find the best way to do that. And here comes a question of selling laptop offline vs. online. These are two different options to get cash for things you are trying to sell. Let's look at some pros and cons of each of these ways.
Selling laptop offline
So, talking about selling laptop or another device offline vs. online we need to make experiment. Let's imagine that there is someone, who has got a new laptop and now he wants to sell the old one because he doesn't need it anymore. There is also another man or woman who wants to get workable gadget, cheaper than in the stores, preferring to buy used laptops. So, we have two people that may help each other. How can they meet and where?
If both the buyer and the seller are looking for their perfect way offline, they may go to the pawn shop. There usually are many of them in big cities. So, what will happen with the seller, when he will come to the pawn shop? First of all, the broker will try to find all possible blames in the surface and inside of his gadget in order to reduce the price. Depending on brand and state the seller can get from $50 to $500. Let's say that the seller has got around $150 for his device.
When the buyer will come to the same pawn shop the next day, he will see this laptop for sale, costing around $300. It means that if the two men meet without the third person's presence they will be able to make better deal for each of them.
Selling laptop online
There are many different free online services that help people like our two men meet. Our seller uploads images of his laptop and his price and waits for customers to contact him. Another man, who wants to buy an old gadget visits the same service and starts to look through all available options. More customers can see the proposition and more propositions are available for these customers. First point to the online selling in battle selling laptop online vs. offline.
When the buyer contacts the seller they make a deal about the price that will suit both of them. Remember different prices for the seller and for the buyer in the pawn shop? Now the price can be $250 for both. The seller will get more and the buyer will pay less. Perfect bargain for both.
It is clear that in the battle selling laptop or other device offline vs. online, online selling is better. Your item will see more potential customers and you can sell it for price that will be much higher than selling it offline. And we don't have problems with shipping in our country, right? Thousand people around the world use online services to sell their laptops. If you have things you want to get rid of, try one of them and you will never regret.