Selling My Laptop On The Web
Sep 02, 2015
Laptops are not know-how for us anymore. We often use it, because it is comfortable, easy, take up a little space and mobile. But, in despite of all its advantages, sales of this device are falling. This year statistics show 9.5 % drop with respect of previous year index, what reminds us about crises in this industry. For the second quarter of 2015 year it was sold only about 68.4 million laptops and computers. And this is big fall.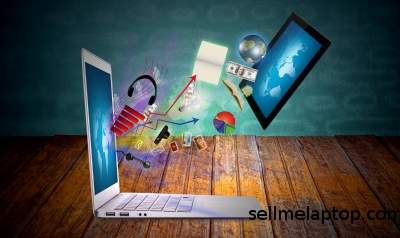 The main reasons of such situation are:
The lack of innovations. Some stagnation in the range of AMD, Nvidia and Intel was traced. Consequently, it was stagnation in the range of manufacturers of technics for the final buyer;
Currency instability on global markets;
Windows put off operation system, Windows 10, start for a long time at a time when Windows 8 did not gain much popularity among users and that?s why it had low level of sales.
The largest producers of laptops are: the first place is taken by Lenovo, the second ? HP, the third ? Dell and the fourth and fifth places are taken by Asus and
Acer
. However, their sales have dropped the most in comparison with others.
To have a laptop is necessity nowadays. Without it, student will not be able to prepare the good and qualitative report or presentation; and worker will not be able to get ready for the job and to be competent in it.But models get improved and technical items get old very soon. Early or late, you will make a decision to sell your model. Once you write in search system key words ?sell my laptop?, it will show you the list of companies, who offer such service. Indeed, a lot of companies are ready to help you with trade: online and offline. If you do not trust online companies you can turn to traditional ones, like pawn shops, service centers or appliance stores. Majority of them (does not matter where they are located) buy technics including laptops to use their spare parts, which still work well, for further repairs of other technical gadgets.
In which situations should you sell your laptop or when repair is irrational?
When repair is too expensive, people bring their laptops to companies, which buy their gadgets for specific price. For laptops with damages that are specified below, they will, unfortunately, pay precious few, but it is still better than extremely expensive repair.
So, first of all, expensiveness of repair is related with screen replacement. Put in another way, it is matrix replacement in laptop. For models of such brand as Apple the price for repair can be in two or three times higher than for other brands. Because, the more expensive product (cars, technics and so on), the more expensive its repair costs.
One of the very popular breakages is video card renovation. This breakage is common for summer time. Another, not less popular, breakage in this period of time is north or south bridgecrash. It, mostly, happens when there are problems with cooling system.
And, the last, very expensive for repair, damage is overheating of motherboard components or other problems with this spare part, because of which, it does not work.
However, to sell laptop on its spare parts on your own is not profitable. Why? Primarily, it takes a lot of time when you do it yourself, because some spare parts are not in demand. Moreover, if you are not competent in this matter, you can damage your gadget while disassembling it. Consequently, you will get less amount of money for it.
So, do not overestimate your strengths and capabilities! Make a deal with benefits for yourself!