A Couple Tips To Sell Used Laptops
Feb 09, 2016
This article is important for those people, who want to sell their used laptops. The question is currently important, as we each thought about selling-buying used technic from time to time. Why not? It is fast, profitable and available for everyone, who has access to the Internet or local magazines. Before selling my laptop, I need to learn and remember a couple of principal tips and regulations. They are mostly suitable for people, who prefer contact to special online services instead of placing selling-buying posts on their own all over the shop.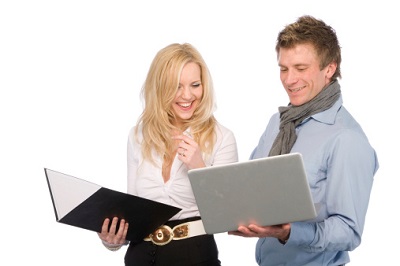 First of all, you are the seller. It means that you need to sell laptop online for a high price. It is not an easy task, isnt' it? Secondly, contacting with the reliable service, you can easily put the bigger part of your responsibility on the shoulders of professionals. It is great! Far from everybody can articulate his or her thoughts and descriptions in the best and contactable way. Meanwhile, every potential customer wants to know what it is selling.
Selling used laptop: typical mistakes
As it was said before, most of sellers don't inconvenience their self with detailed descriptions of their goods. Don't you know that the price for your used equipment much depends on how clear and competent you can represent your goods? The computers are special class that needs exact description in order to make a price and get cash for it. It is like you come to the shop and ask to give you something for summer. It can be anything: a suit, dress or banal shorts. Each of these clothes samples we can dress in summer.
To show the typical people mistakes in the best way, let me introduce a letter: "Hello! I am Tom! Can you by my CoreDuo2000/2048/160/DVDRW?" From these odd bits of information I can conclude that Tom didn't want to sell his used laptop in the best possible manner. I'm afraid Tom cannot make a profitable deal in future as he cannot explain the simplest things about his old machine. That's the way the world wags - people cannot see the goods from any part of Earth. That is why information about your equipment should be full and spreading. To sell used laptops you need to point the next characteristics:
Laptop model;
The type of operative memory;
The video card characteristics;
The external appearance of your old equipment;
The availability of operating system;
Additional information about the component parts.
This information can help to make the price for your used laptop higher. Usually, people don't like to get the pig in a poke!
Selling used laptops: professional help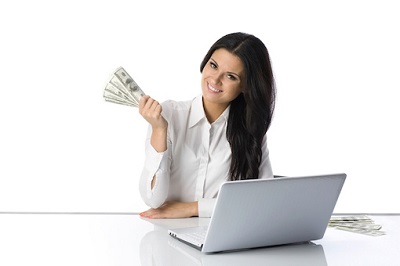 In case, when you know nothing about your laptop, or find it hard to give the full and clear information about details, you can easily bring it to competent experts. There is another way to solve this problem - you can download special attachment, helping to diagnose problems and general technic condition. It is free!
If the price that was proposed to you by experienced specialists is available, you can sell your used or overused stuff immediately and get cash for it. Remember that such companies don't make money falsely, buying goods for the low prices in order to sell it for more expensive price. They also don't earn money, making new computers for sale from old and overused details. The special sales companies really make money from selling-buying operations with your used staff, checked and tested. The reasons to sell their used laptops can be different. Mostly, people want to change their old or old-fashioned stuff for something new, even for extra charge. It's hard to believe, but most of use computers can be hardly named as "used".
Selling used laptops: typical procedure
All the laptops, computers and other technic should be carefully checked before being registered:
Special tests for checking technic and component parts workability and usability;
After being registered in base, your computer should be tested during one day;
Making a deal, professional experts check the computers one more time;
Every laptop or other technic that was checked should get the warranty certificate;
Money back procedure is also available. According to this, you can give money back without explanations during first three days after making a deal.
In case you want to upgrade your computer or exchange it for something cool and fashioned, you can be sure that you will have sales, bonuses and other advantages of a long-termed client. There is one more thing. If you are interested in laptops, component parts or accessories that weren't pointed in the price list of the service you chose, you can leave an order and get your desired goods in the shortest terms. Come and change your used laptop for a new model! It is a unique opportunity for clients to make a profitable deal: change their old computer, laptop or other gadget to something new and exciting for the additional payment. Don't worry! Knowing nothing about technic characteristics you can use additional help of experienced experts. They can help to choose the optimal variant for everyone for the adequate price. Which of them do you prefer? - Chose carefully!
To buy or sell used laptops is a good alternative for most of users, who want to get something new, but cheap. The prices for portative technic are still high, especially if you are interested in a good model of a reliable producer, with the powerful processor and big diagonal. It is important, as buying a cheap laptop, even new, you can meet such problems as the low-quality screen, low-powered processor, failed complement, or operating system. For equal price you can buy more powerful and reliable laptop of a famous brand that was in use. Besides, the company is obliged to give you a guarantee, confirming that the equipment was checked and tested before. That is why it makes sense to pay your attention to used laptops and other gadgets. There is one thing you should keep in mind - used model doesn't mean the old model. Be attentive and everything will be OK!