Repair Or Sell MacBook For Cash
Nov 26, 2016
Apple Buy Up
Are you ready to sell MacBook for cash? Supposedly, you are going to buy new and modern machine. So, there is a question, really complicated question: what to do with your old MacBook? It is all right, but you want something new and special.
This is the case to call for buyup specialists that can help with buying and selling your laptop computers. What is buyup? This is the service of trading used and new products. This function is predicted to help people to raise their budget for buying new and perfect equipment. Buyup services boast with attractive price policy. So, if you wish to sell MacBook for cash - you are lucky! Special services are specialized in buying-selling all Apple products.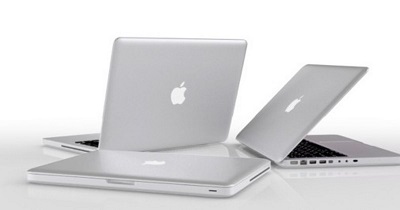 The reasons to sell your iPad, iMac, MacBook Pro or other laptops are different. The optimal decision for solving this problem is always the same: call for experienced professionals only. You should know the name of the companies who are in MacBook or iPhone trade now. The service is really actual!
Sell MacBook or iPhone for attractive price
Everything is possible! Apple buy-up services boast with modern gadgets of different working conditions. So, what do you want to sell, iPhone 3GS, iPhone 4, Smartphone or MacBook? This is the matter of time. As you know, everyone wants to sell technic for big money. What an attractive proposal to sell MacBook for cash and get money for new modern gadget! What a great start-up! This is the way to solve problem of trading Apple technic!
Want to sell your MacBook fast? You may choose - try to sell it on your own or trust to professional managers. The answer is simple - call for professionals. You can sell your iPad of any model and working capacity for good price. If your laptop is good you can get more money. This is what you call advantageous sale.
Selling MacBook for Details
Here is a big trouble in your house! Your MacBook is out of order. You went for coffee for a couple of minutes and saw your laptop broken on return. What a big trouble! What are you going to do now? Are you going to repair it? Do you want to sell it for cash? Who wants to buy broken machine?
Ok, you decided to repair your machine in the service center. As a rule, the main reasons of all troubles are crashed motherboard and corpus. You call for official service center and get know the price for reparation. It is really expensive. It is impossible to repair motherboard. You can replace it for cosmic price. You can buy new laptop for this price. The rest of details are also difficult to change. Their prices are really scaring. The prices for MacBook motherboard, matrix or corpus are surprising.
It happens that your MacBook is beyond repair. There is no sense to repair it. For example, Apple MacBook that was bought many years ago for $ 2 000 is broken. Taking it for reparation, it was found out that you need to pay hundreds of dollars for details. The price for reparation is about half a price for new machine. It is rather silly to say YES for reparation. The laptop model is out of date now. It is much better to buy new laptop than spending money for renewing. Informational technologies are fast in developing. You cannot stop this process. There is no sense to invest money in old technic.
So, there is a way out. You can sell your MacBook to Apple service center or buyup store. They are ready to buy your machine for details, save your information for free. So, what is the right order to sell broken laptop for cash? First of all, call for service center and give all needed information about your MacBook:
MacBook model (read Model No.:A####).
MacBook defects.
Previous reparations: what and where you tried to change in your machine.
All you need is sending your machine to be tested to Apple service center. This is the only one variant to make a real price of it to be sold for details. Finally, if you want to sell your lovely, but broken MacBook for details, call professionals or write by e-mail.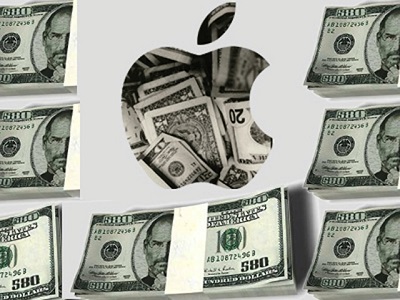 Trade In for Your MacBook
What is Trade In?
Trade In is official program of buyup old Apple gadgets, such as iPhone, iPad, MacBook and others. So, selling your Apple computer you get compensation or interesting bonus - great opportunity to change your old Mac for new modern machine for additional payment.
To Trade In your laptop you need:
Get a quote to give an appraisal of your gadget working condition on the web. First of all, you have to fill an application form at the website. These are three steps to help you to make a deal.
Apple experts call you to appoint a meeting in the office to confirm pricing.
You come to the office or send your Mac for free. Managers will check your Mac working condition to the full (touch pad, sensor, dynamics, micro, web camera and others). The result of this is making real price. This is the price you can sell your Mac. You are also offered to get the sum additional payment to buy another Apple laptop model.
It takes no more than 5 minutes to make contract. The deal is completed! You may get new Apple machine now or money. As you can see, the procedure is really fast and clear. If your machine is equipped with the pair of headphones and other accessories, you can get cash for them.
If you want to sell MacBook for cash, think of Trade In. This is a really advantageous proposal from Apple. Just find the proper website and start acting. Having questions, you can always get a competent consultation by phone or on the web. It does not hurt to ask! You have to start and make the first step to your new shiny Mac.