Sell Used Dell Laptop Like A PRO!
Sep 13, 2018
Everyone has at least a few old electronic gadgets just lying around the house that are ready to be sold or recycled. What do you have in your drawer? Look! There is an old camera, computer, and laptop. There are many devices you no longer use. And while it helps the environment to keep your old iPod or cell phone in the closet and not in the city dump, you could do yourself a financial service to sell used Dell laptop online. But first, let's answer few often-meet questions about what laptops are good for sale and why you should sell/buy used Dell laptop at all.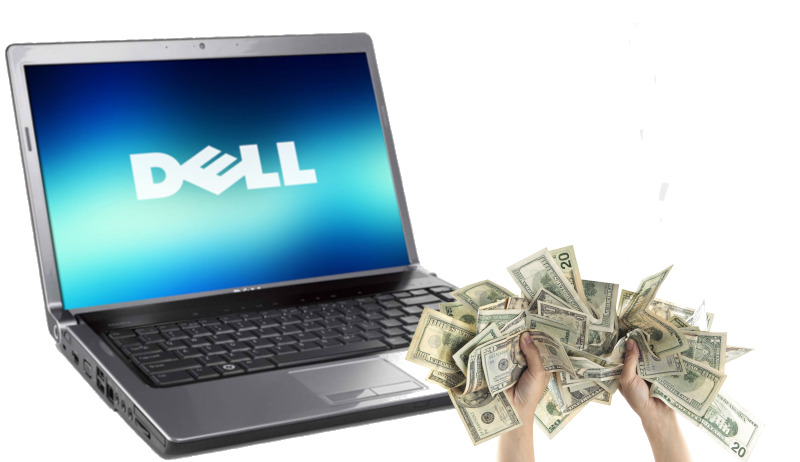 Q. What are the most scared dangers of laptops?
There is always a risk of dropping your laptop and damage it. It's because of it portable facilities, of course. Additionally, if the laptop keyboard or display screen are broken, the entire unit becomes unusable. With a desktop computer, you can just swap out the broken part and keep working. Certain parts of a laptop can wear out too, such as the hinge on the screen that leaves the laptop inoperable. But the convenience of using a laptop outweighs these potential problems for a lot of people and this is the main advantage of it.
Why would I pick a Dell laptop over a desktop computer?
People who need portability in a computer prefer a laptop over a desktop computer. It's obvious. If you always work at a desk and nowhere else, a desktop PC works great. On average, the desktop PC offers more power at cheaper prices than a laptop. However, providing the ability to work anywhere at any time marks a significant advantage for Dell laptops. Again, if you want to sell used Dell laptop after all, you can do it easily.
Q. What kind of performance can I expect from my Dell laptop battery?
Lithium-ion batteries provide power to laptops. However, they do wear out slowly over time. Most users will notice the battery start delivering less usage time around 16 to 24 months after buying the laptop. Those who use the battery a lot will notice this problem sooner than those who generally run the laptop off AC power. Eventually, you will have to purchase a replacement battery. When you do so depends on when the declining battery power begins to affect your ability to work like you want. So, Dell batteries are reliable and powerful, making your device work longer. Check laptop battery before selling used Dell laptop!
Dell Laptop Advantages
If you want to sell your used Dell laptop, you should be a wise seller and know all advantages of the brand, especially if you are going to trade in your laptop on Amazon or eBay. So, here are five top reasons to buy Dell products.
1. Powerful and affordable
If your laptop is slow and under-powered, you cannot sell it for good money. In this case, a new laptop owner can do nothing but taxing than checking emails. You won't have to worry about this with a Dell laptop, as they are packed with powerful components that can handle all manner of tasks.
2. World-class build quality
Dell is renowned for making brilliantly-designed laptops, especially their latest models. You can carry Dell laptops around with you in your bag, and use them when out and about without worrying that even the slightest knock is going to make them shatter. Thanks to some clever engineering, just because Dell's laptops are robust doesn't mean they're bulky - they also have some seriously svelte designs.
3. Total support for peace of mind
Dell has an excellent reputation for its customer support, so if you encounter any problems, or you have any questions, then Dell's support team can help you. It means you can buy in complete confidence, and if something's not right, Dell will work to sort it for you. Of course, this rule is good only if your laptop is still under warranty.
4. Free shipping
When you've found the attractive deal from Dell, you don't have to worry about any hidden costs. Thus, buying a new laptop, Dell offers free shipping throughout the UK. Selling your used Dell device online to professional trade company, you are also offered free shipping.
5. Laptops for every walk of life
Dell has a huge range of laptops, so no matter what type of device you have, there's a good chance to sell your use laptop after all. Want the best all-round laptop in the world? You'll be after the Dell XPS 13, then. Want an affordable laptop that offers plenty of power for an excellent price? Check out the Dell Inspiron range. If you're a gamer after the most powerful gaming laptops in the world, then Dell's Alienware laptops will be for you. These laptop models are good even if they are used. So, you can get the perfect device for your needs and budget, tailored especially for you.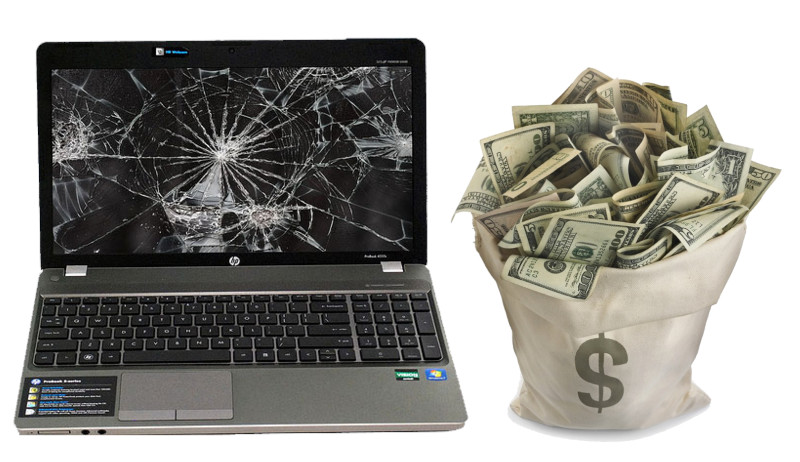 If your need more money to buy a new great laptop, why not sell your used Dell laptop!
Believe it or not, there are many online services for old technics. If you know all advantages and characteristics of your used device, there would never be a big problem to sell it. How about trading from eBay, Craigslist, and Facebook Marketplace? You should know that these are the most popular platforms to take an unwanted computer off your hands. Definitely, the result of your trade much depends on your efforts and time you actually have! Thus, using eBay you can sell an old broken Dell for $50 or good-working laptop for $200. You can find all proper instructions on the web page you use. Nevertheless, eBay takes a small cut of the sale price
Before you sell your laptop to someone you don't know, you should think of protecting your privacy. Clean the machine from your bank account info, personal images, or your browsing history. Of course, there are many auction services that are ready to buy your machine for a fixed price. This is also a worthy variant to get cash for your laptop with a strong guarantee that you are mot failed.