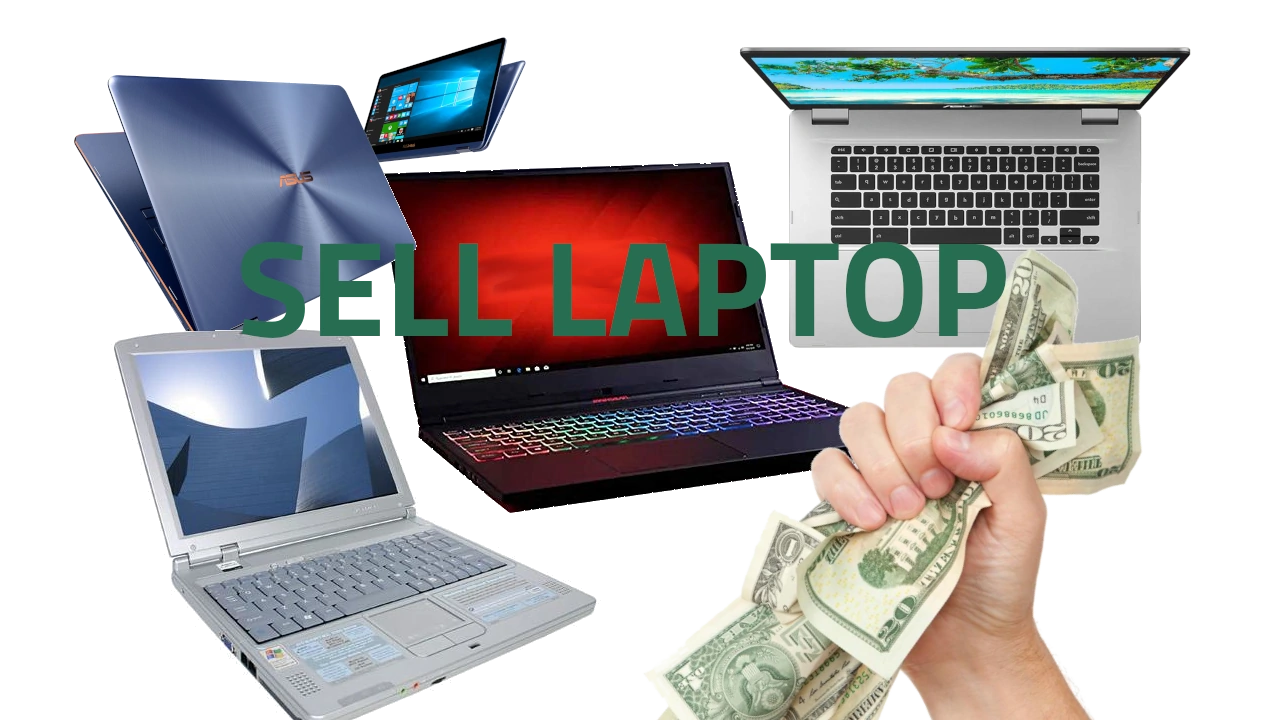 Sell Your laptop For Cash Here!
As the saying runs, laptop owner takes joy on two occasions: first time - when he could buy a laptop, secondly - when he could sell it. This article is predicted to help people, who want to sell laptop, and sell for double, what it costs. New gadgets have one specific character - they are getting old too fast. As a rule, it can be really difficult to sell your laptop fast and for a good price just because many people don't trust used technic. Look at eBay or other popular webpages! It can happen that selling posts usually hang for a weeks or months here. Nevertheless, there is another suitable variant of selling used or overused technic - selling it to used technic store or specialized service company.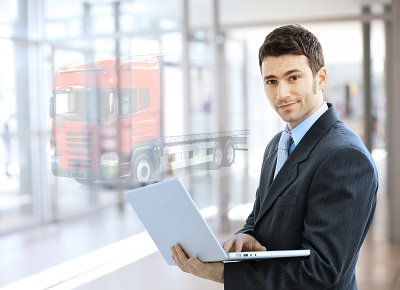 Laptops can be broken
The technic is an instrument and it has own expiry date. Speaking about laptops and smartphones, their expiry date can be about 2-3 years. Your device becomes off-market, losing money. The most optimal term for selling laptop is 1, 5 0 - 2 years. This is the time, when people still remember about this model as far as it is still hot and happening. Then, new technologies succeed.
There is an example: I decided to take my old laptop off my hands for the reason its screen began to switch of without any visible cause. Definitely, it was the right time to sell until it stopped working. I have to say that I didn't use mu stuff very often, so, the laptop was in a good condition. There is an advice: try to sell your used laptop, when glitches just appeared.
You know, the glitches become the main reason of you laptop inoperability. Thus, you will have to throw it away or get some money, selling your PC for details. Doing everything in time, you can get enough money for your used equipment in order to add some money and buy new stuff half-free. Just think, your old technic works slowly, reducing working abilities day by day. Selling your laptop for any price, you have a chance to buy new desired equipment, based on new technologies.
It's time to change something
It is silly not to look forward. That is why, as it was previously described, it is better to change technic at least once in 2 years. There are those, who wish to buy your old stuff. Just post a selling proposal for the attractive price - about 50% of your laptop primary value. Of course, you can start with 70%. Don't hesitate! Based on the above reasons, I wanted to sell my DELL laptop for 600USD. There was no retreat, as my PC could be overused so soon. - I preferred to get 350USD instead of stylish box, which is out of order.
It is important to start changes from answering the question "What makes a price of your laptop?"
Laptop stuffing: hard drive characteristics, processor, operating memory, video card;
Technical working condition of major laptop components: outward, monitor condition, keyboard, installation hardware, battery and general working stability;
Availability of shrink-wrapped complement: charge, ox and data sheet.
As a rule, when someone wants to buy your laptop, you need to know answers all possible questions. For instance, if you are going to sell laptop in a good condition - you can sell it for a higher price than the same machine with the same parameters, but used-up. Nevertheless, selling new laptop, you should put a price of 80% from its primary value.
An optimistic view of things
Public sale (off your hands):
You always have an opportunity to sell laptop more profitably than in the shop;
There is a chance to be failed, of course, if you are not a good technician;
Uncertainty about selling terms;
Additional inconveniences: needed a place to check a laptop.
Professional sale:
You can get cash in 15 minutes after checking your laptop;
There is always a guarantee of a fair deal - it is better to make a deal just with the reliable partners;
You can sell overused equipment, or defective technic;
Minimal guarantee.
There is no any guarantee that offered professional price will be higher than desired. So, it is time to choose, which variant you prefer: selling-buying advertisements or professional legal cooperation. The laptop can be different model and brand. There are many computers with various characteristics in our time. You can be sure that your laptop will be always suitable, whatever condition it has. Try to get a high repurchasing price anyway.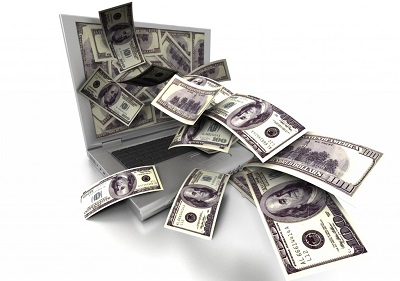 Selling laptop for parts
There are many online services, ready to repair your old computers, or buy them for parts. Also known as the e-waste or computer buyback companies. So, your overused PC is not fully hopeless, as you used to think. The price will surprise you! It can happen that your laptop is not prepared for online sale and there is much personal information in it. But, this is not a problem. Professional computer experts will save it for you, using new informational carrier for free.
Have you ever thought of a reason, why companies usually buy your overused or old laptops? So, as a rule, all details are used for reparation of broken models, or those, which are out of production. As you can see, buying-up activity is useful. That is why, don't think long - service companies can help to make a way with your old computing equipment and get necessary parts.
Thus, you have met two variants of selling your PC. This is your choice and your responsibility. To clear up the situation, remember the words: "If I knew someone locally who was selling used laptop, I might consider buying it if I could test drive it first. However, I would never even consider purchasing a used laptop off the Internet. You never know if it has been dropped" (Brien Posey, Five tips for getting a good price on a laptop, Tech Republic, November 28, 2010). Obviously, if your laptop is in a good working condition - it is not a problem to sell it. There is an advice to take care of your technic for the reason to sell it for a good price in future. This is a maximal profit and no expenses.
Popular laptops people sell to SellMeLaptop:
Dell Latitude 7490 Intel Core I7 8thDell uses the Latitude brand for a wide range of computing products, including laptops, tablets and Ultrabooks. 14-inch Dell Latitude 7490 put productivity first and foremost. This machine not only offers tons of speed and a comfy keyboard that's made for epic typing sessions but also lasts nearly 9 hours on a single charge, The Latitude 7490's battery life doesn't match that of some competitors, and its underside can get warm, but this laptop packs nearly everything you need to become your team's MVP. Sell Dell Latitude 7490 Intel Core I7 8th laptop

HP EliteBook 840 G3 Intel Core I5 6th Gen

the HP EliteBook 840 empowers users to create, connect, and collaborate, using enterprise-class performance technology that helps keep you productive in and out of the office. Ideal for mobile professionals needing best-in-class,business rugged notebooks with enhanced system and graphic performance in a managed-IT environment. Also the best mainstream business laptop you can buy. Build quality and reliability is very good for the price point. Performance is quite good on the SSD equipped models.

Sell HP EliteBook 840 G3 Intel Core I5 6th Gen laptop

Acer Swift 1 14

It has a 14-inch FHD display and a slim, lightweight build with slender bezels packed into a sleek design - from first glance, you might expect this to be a much pricier laptop than it is. The Acer Swift 1 isn't just about offering a budget platform for Windows 10 Home though, and Acer is keen to push how stylish this machine is. Available in several 13.3- and 14-inch flavors (our test unit is the 13.3-inch model SF113-31-P5CK), the Swift 1 resembles Apple's venerable MacBook Air—a rounded, silver wedge, approximately a hundred times more businesslike than the colorful plastic of machines like the Dell 3162 or the HP Stream 11-y010nr.

Alienware X17 R1 Intel Core I9 11th Gen RTX

The 17.3-inch Alienware laptop series has had an avalanche of changes these past few years. Dell Computers inc introduced a brand new Alienware m17 R1 chassis in 2019 only to replace it with a fully redesigned m17 R2 chassis just a year later in 2020. For 2021, the Dell has introduced yet another full chassis redesign to replace the m17 series altogether called the Alienware x17.

Sell Alienware X17 R1 Intel Core I9 11th Gen RTX laptop

Aorus 7 SB GeForce GTX 1660Ti

This 17.3-incher combines a 144Hz display, a six-core Intel Core i7 processor, and a 6GB Nvidia GeForce GTX 1660 Ti graphics card for smooth fragging in the latest games and esports, and it has enough space to hold them all thanks to its dual storage drives. The Core i7-10750H processor and the GeForce RTX 2060 GPU, it brings all the latest games smoothly onto the screen.

Sell Aorus 7 SB GeForce GTX 1660Ti laptop

Apple MacBook Pro 16 Core M1 2021 8TB SSD

Apple Mac Pro 16 is an ultimate Mac laptop, the 2021 Apple MacBook Pro 16-Inch is a finely engineered, high-octane workstation that will thrill content creators. The pumped-up M1 Max silicon in our tester, though, is beyond mere bragging rights—it's reserved for creative pros with specialized needs. This MacBook has an M1 Max SoC with 10 CPU cores and 32 GPU cores, 32GB of unified memory, and 512GB of storage. If you have a lighter workload that doesn't require as much graphical processing power, you can configure the MacBook Pro with an M1 Pro chip with 16 GPU cores or an M1 Max chip with 24 GPU cores.

Sell Apple MacBook Pro 16 Core M1 2021 8TB SSD laptop

ASUS VivoBook X542BA Series AMD

Having an AMD in place of an Intel might surely save you a couple of bucks, but it effectively results in somewhat less power. Common specs are AMD Dual Core A9-9420 up to 3.5 GHz, AMD Radeon R5 Graphics, 8 GB DDR4 RAM, 1 TB HDD, Windows 10.

Sell ASUS VivoBook X542BA Series AMD laptop

Dell Inspiron 17 7706 Intel Core I7 11th Gen

Dell Inspiron 7706 Series 17 inch QHD+ TrueLife Touch Narrow Border Display is stylish, versatile and packed with power. Your Inspiron is crafted to be portable, so you can stay productive and keep in touch wherever you are. It's thin and has a light, easy-open design. Add beauty to your desk the moment you open your laptop. Enjoy the crisp detail of 17 inch QHD+ (2560 x 1600) TrueLife Touch Narrow Border Display to see everything better, especially outside or in bright light. Intel Iris Xe Graphics provides Crystal clear quality.

Sell Dell Inspiron 17 7706 Intel Core I7 11th Gen laptop

Fujitsu Notebook LIFEBOOK U9312X Intel Core 12th Gen

The U9310X and U939X. It is still an extremely mobile business convertible with a weight of just over 1 kg (~2.2 pounds) including the stylus, but you can see the age of the case especially in the wide screen edges and the (by today's standards) tiny touchpad. The U9311X is also available in black and red casing. All in all, the U9311X naturally remains an extremely mobile companion with good connectivity. Especially in the area of display and input devices.

Sell Fujitsu Notebook LIFEBOOK U9312X Intel Core 12th Gen laptop

Gateway 15.6" FHD Ultra Slim Intel Quad-Core I5 1035G1 3.6GHz 16GB DDR4 256GB SSD

The 15.6-inch Gateway Ultra Slim Notebook features a 1080p screen that brings a crystal-clear picture for any and all of your tasks. The Intel Core i5 processor lets you ease through your daily tasks, paired with the Tuned by THX Audio lets you experience the theatre level quality while in the convenience of your home.

Sell Gateway 15.6" FHD Ultra Slim Intel Quad-Core I5 1035G1 3.6GHz 16GB DDR4 256GB SSD laptop

Portable computers (laptops) demands will be always driven by end user consumer, also knowns as market. Consumers will dictate the required specs as well as the programs that end user will have to run on those laptop computers, so the list of best laptops on the market will always change depending on the demands!

Why sell your laptops to SellMeLaptop?

We have been on the market since 2009
We pay best cold cash for your laptop computers on the whole recycle market
Fastest turnover times with free pre-paid shipping garanteed
Almost same day laptop evaluation and pay out
Higest buyback customers sataisfaction on the web.

To find out more information why people sell their hp portable computers to us check SellMeLaptop reviews pages and submit your quote!