Selling Used Laptops
Feb 03, 2016
Every day, millions of people buy new technique with many useful features. And this isn't a luxury but a natural necessity of modern man. But what happens to our old phones, tablets, laptops, etc. As a rule, they are in a landfill and it's very wrong. These devices not only get a second life, but also become a source of good money. Want to know how? We will gladly to tell you.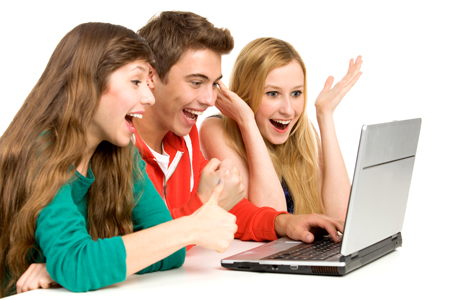 Step into a clean future
Electronic waste have become a huge problem for humanity in the last fifteen years. They're very dangerous by reason maintenance in them substances such as lead, mercury, polyvinyl chloride, etc. The weight of electronic devices, from which humanity refuses annually, is about 42 million tons. And this figure is growing steadily.
A number of civilized countries on the one hand limits the use of substances in electronics, on the other hand organizes the safe recycling of e-waste at the legislative level. It's necessary to counter the significant adverse impact of e-waste on the ecological system. But to be honest a lot depends on each individual, the moral and social qualities.
As the statistics show the use of laptops doesn't exceed two years, and this isn't linked to their poor quality. Simply appear new, more functional models and it's natural considering the role of technology in our lives. We cannot refuse to shopping, so we have to get rid of old devices and it should be done correctly. Instead of throwing your old and unnecessary gadgets in a landfill sell them. Thus you can earn the cash and take part in environment protecting.
What determines the price of used laptops?
Many are interested the financial side of the transaction and not without reason because the benefit from selling laptop depends on many factors, namely:
appearance (scratches, cracks, chips). This is the first thing that strikes in the mind, so carefully inspect the unit. The better it looks, the greater will be offered price;
technical state (battery life, the readability of the disc, etc.). Naturally, working gadget will cost more, because it can be used not only for the repair of other devices, but also to resell;
parameters (CPU, hard drive volumes, RAM, and other features). Powerful laptops are always more valuable and if you are the proud owner such device, you can count on a lot of money;
model and year of manufacture. Not the most important criterion, as the old laptop in good condition, you can sell more profitable than new, but was killed;
place of sale. It's no secret that a lot depends on to whom exactly will be sold the unit. In a pawnshop and service centers offers less of cash, but the speed of transactions remains quite high. The most profitable are selling over the Internet to people on the trading platforms and popular today specialized companies. Although the first version is troublesome and not always crowned with success.
What distinguishes man from animal? Many believe that it's the ability to think, analyze, and create, but in the 21st century everyone understood that only a person can deliberately pollute the environment and don't think about the devastating consequences. Let's break down these stereotypes and selling used laptops can be a first and very worthy step.