'Staples'-is Beginning To Sell Apple Products
Oct 22, 2013
"Staples" is the leading business supply retailer in the United States, and boasts of an enormous chain of stores with 1,500 outlets all over. It is said that there is no place in the US where people cannot find a Staples store. It also serves as the largest online store for consumers living in those parts of USA where its store is not near. The website has the largest array of goods and products on sale, and has the quickest delivery service as well. However, the same cannot be said about Apple Inc. retail outlets. It is a fact that most often people cannot buy its products personally from an authentic outlet. This is why mostly people want to buy Apple products online through its official website. In this article, the effective solution for this issue that is devised by Apple Inc. is described.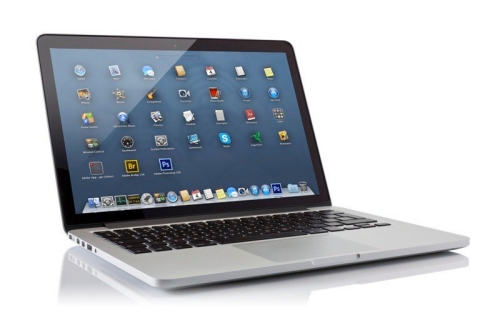 Apple Inc. is a company that has created a definite niche for itself in the market, and even the death of its chairperson Steve Jobs in 2012, could not subside the hype, popularity and amazingness of its products. Since the utmost priority of this manufacturing giant is to sell Apple products to the widest range of users, and let people avail the opportunity of selecting and buying it whenever they want. Hence, Apple Inc. intelligently collaborated with Staples store to showcase their upcoming and existing products. This is a great strategy and probably the best and highly-workable solution to the problem of insufficient outlets of Apple Inc.
Therefore, both the electronic and print media are buzzing with the news since the beginning of 2013, that Staples store has joined hands with the iPhone manufacturers to sell Apple products. However, this is no easy job considering the fact that Apple is a company that is very sensitive about its every product and seldom allows a third party to sell it on their behalf. That is why the staff and employees at Staples store had to undergo a comprehensive and extensive training program during which they were required to understand the specifications, basic features and just about everything related to the products.
Staples signed this new deal in January 2013, and materialized it by initiating to sell Apple accessories at their flagship stores all over the US. By the mid of March, its employees completed the training program too. Reportedly, from April onwards the largest retailer in America I-e Staples will be exhibiting almost all models of iPhone, iPads, iPods, and MacBook at its stores. To sell Apple Inc. products effectively, the authorities of Staples store have formulated a wholesome curriculum which will be provided to the staff so that they are able to guide the buyers most appropriately. Another important announcement was made in March, when Staples executive extended the showcased variety of Apple products and included bigger items like Apple TV and Time Capsules. Other Apple accessories that you can find at its stores and website include skins, covers, cables, keyboards, cases and mice. This is indeed a big step from both the companies involved, and is likely to prove fruitful for each of them.
Looking to sell Apple laptop online for cash faster? Please, check out sell Apple laptops for top cash and you will find one of the best service to recycle your Apple hardware such as: laptops and computers online.