There Is A Reason For Selling Used Laptop
Apr 11, 2016
I used to buy new technic. The last year I was obliged to buy a laptop for my staffer. So, I decided to save money and bought a used model. It was HP Elitebook 8440 - stylish and solid. Getting a better look at this laptop I suddenly realized that I liked it even more than my HP Pavilion 3530. So, I started work on it since then. I guess my worldview has already changed. You know, I have never thought that I could buy a used model for my needs. What is your opinion about buying-selling used laptops?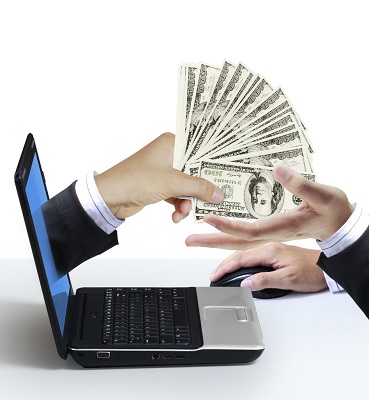 Look at the data
Statistically, during last 5 years the sales of laptops were pushed up comparing with desktop PC sales. This is all because of laptop is very comfortably device, which has the same functions as desktop PC with many advantages. One of the main laptop preferences is based on its price, which is much lower. Speaking about used laptops, the price for them is going to be well lower. Compact size, stylish view and multitask capability are also included. What a bargain!
Seles advertisements are extremely added with the newest models, accomplished with LED-backlights and improved processors. This makes modern laptops free from electric connectors - you can work at a full capacity, watch films, write papers, using your machine all the time. So, thinking of which laptop model is worth buying, you should think about selling your used device first. Selling used laptop is more than meaningful.
What makes a price in selling used laptop
Selling used laptop, there are few things to remember: there is no difference in making price for one or another model. The key point of the situation is functioning and technic characteristics. If your laptop is overused, the price for it will be much cheaper. Obviously, the price for used technic depends on all defects: overused adapters, watered details, broken keyboard. Monitor condition, dead pixels, screen spots can also make the price lower than ever. If the laptop is selling without installing operating system, it makes doubts in PC good functioning.
The average price also depends on issue date, working condition and additional technical characteristics. Warranty papers make also much of laptop price. By the way, it is not easy to find selling laptop, which is still in warranty - they don't grow on trees. Hard drive condition is the second thing you must describe in your selling post. The price difference between laptops with working hard drive and problematic Winchester is about hundreds of dollars. All these facts are important, making price of your laptop. Thus, be responsible and assess the situation more than realistic.
Analyzing the facts, you can affirm that laptop is comfortable and compact model, which can be not expensive. That is why many people prefer buying used laptops in a good working condition. It is not about the insatiable demands. There are also many people, who try to sell their used equipment for buying new desirable model. They buy it for work and leisure, of all sizes and colors, making laptop popularity higher with the years. Do you want to buy or sell something? - Find the answer in the Internet.