What You Can Get For Old Laptop?
Oct 17, 2018
How do you make a brand new device cheaper? Sell your old one.
Thanks to improved technology recycling programs across the U.S., disposing of broken, unwanted or outdated electronics in an eco-friendly way has become much less of a hassle in recent years. But how to get cash for old electronics and what you can get for old laptop is still interesting and hot topic for debates. The answer will be especially surprising for people, who often would rather just throw out old laptops, TVs and iWhatevers than try to sell them. Specifically, figuring out how much an item is worth and how to get the most for it continues to trip up many would-be recyclers.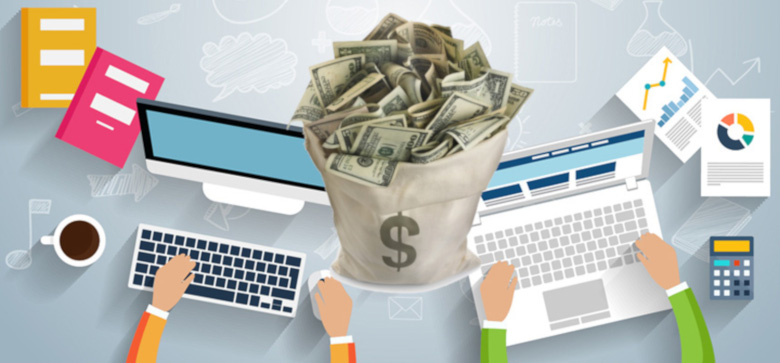 The situation is good for trading! The new laptop models come to the world every year. If you worry about what you can get for old laptop here are a couple of quick tips about it.
So What Can You Get?
Don't bother unloading your e-waste at a pawn shop, where you'll be left wondering if you've gotten a fair deal or not. The first variant that is perfect for all busy people or just people who know nothing about laptops. It is all about internet auctions. If you want fast and sure money, you can always find a company, like Gazelle and others that will gladly take a variety of old electronics off your hands and offer cash in return-or in some cases gift cards or charitable contributions-based on market data and the condition of whatever you're trying to part with. If the item in question is in rough shape and cash isn't an option, they'll still help you recycle it. If you ultimately decide not to sell through one of the above companies and would rather sell an e-castaway yourself via a website like Craigslist or eBay (or at a garage sale), it's still worth exploring their sites to figure out the worth of an item. It is not difficult to do that!
Based on information taken from Gazelle, below is exactly what you can get for a variety of pre-owned items that are in functional condition and come with all accessories. The below rates reflect the condition of the item, "poor" indicating serious wear and tear while "perfect" means the item looks brand new.
You can sell iPhone 3G 16GB: $25 (poor condition) to $125 (perfect condition)
You can sell MacBook Core 2 Duo $50 (poor condition) to $225 (perfect condition)
The gaming system Microsoft Xbox will give you $4 (poor condition) to $20 (perfect condition)
What Happens to Your Laptop Once You Sell It?
The final purpose of buying used Laptops is so that you can extend their life by refurbishing them and resell them through different marketplaces. The company you are trade with takes responsibility for every laptop they buy from you. They make sure that no laptop ends up in a landfill. Older electronics, mostly laptops, they scrap and separate its components by material type, and send them to recycling facilities where they make sure that these materials are reused in the manufacturing of other products. That is why it is important to check your machine before trade and value its working condition.
When Do You Get Paid?
As soon as the company receives your laptop, they will process it and issue your payment within 48 hrs. PayPal or check.
What Makes the Price?
If you want to know what you can get for old laptop, answer the question carefully. Whenever you sell it, with the auction or face-to-face trades, such things like the original packaging, cords, cables, cases and instruction manuals make the price higher. For example, the price of a pre-owned iPhone 3G in pristine condition drops from $125 to $115 if the original cables and AC adapter are not included.
And as evidenced above, the physical condition of an item plays heavily into how much you'll get back for it. A few deep scratches or a couple of dents can drastically lower the resale worth of an item, so it helps to take good care of your stuff if you're thinking about reselling it later on.
What About Sensitive Data?
Apprehensive about reselling used electronics, specifically cell phones and computers, because of all the data that are still alive and well inside them?
The companies mentioned above will erase any sensitive information on an item for you before it's resold, so no need to fret about doing it yourself. Do you still worry? If you decide to sell an item through other channels, your personal information can be an easy and inexpensive effort using free security programs (and no, deleting files won't make them completely disappear). For cell phones, check out ReCellular's Data Eraser, and for computer hard drives, watch this excellent instructional video over at PCWorld. If you doubt your own data-erasing abilities, pay a quick visit to your local computer specialist.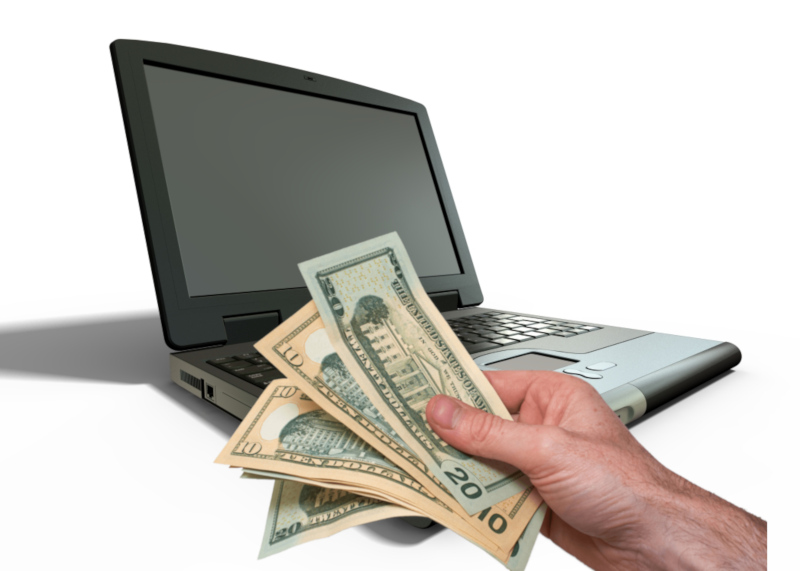 What If You Can't Get Cash for an Item?
Have an old item that's beyond repair and won't sell on the secondhand electronics marketplace? In addition to recycling through LaptopToCashConverters or other online companies, many retailers including Best Buy offer free or low-cost recycling programs that ensure an item won't be put in a landfill. For cell phones, the Environmental Protection Agency maintains a list of mobile providers that also have individual take-back/donation programs.
Once again, if you tried to sell your old device privately on eBay and couldn't do that, you can always try to sell your laptop to the auction. They buy even broken items. Remember that!
What Laptops Can You Sell?
Currently the models that you will be paid for are listed in the website. If your model does not appear in the site please contact us and thy will give you a custom quote. The company has discontinued buying laptop model older than 7-8 years.
And if you can't get cash for an item because it doesn't work or is in complete disrepair, try to contact to such specific companies like the Salvation Army or Goodwill. These organizations are not e-trash depositories-their goal is to resell what's given to them, so if you donate an item, make sure it works. Otherwise, they'll have to pay to recycle it.