Where Can You Sell Old Laptop
Dec 01, 2016
Are you completely satisfied with your laptop? It operates reliably and perfectly helps you in learning, work and gaming? Unfortunately, this will not continue endlessly. It will take some time, and your electronic assistant will become obsolete or fail. No doubt you will decide to acquire a new laptop. What then to do with the old device? May be, just put it in the pantry and forget about it? Or try to sell, to extract from it some benefit? If you decide to sell your laptop, you need to choose the way in which it can be done with maximum convenience, quickly and profitably.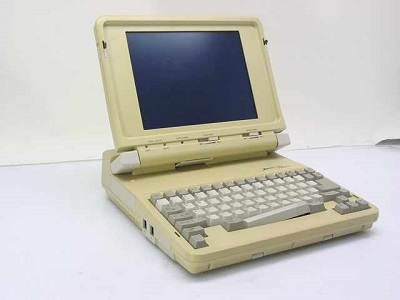 Is it worth to be engaged in sale?
Maybe you decide not to sell old laptop and not spend time on the selling, just buy a new model. What then will be with an old laptop? Either it became lying on a shelf in the pantry, or will be thrown into a landfill. Both of these options are not something that can benefit the laptop owner and other people.
If properly take up the case, the sale of the old laptop will not give you a lot of worries. But you can get a certain amount of money, which will at least partially offset the cost of a new device. Laptop lying in the pantry is completely useless. There it will be only aimlessly covered with dust. Absolutely wrong is to throw out the old notebook to the landfill, even if it has broken. There it will be destroyed under the influence of precipitation, cold and heat, and noxious substances, which are contained in each electronic circuit, will get into the soil and ground water, polluting the environment. We should not forget that the electronic devices contain lead, arsenic, cadmium, and other substances that are poisonous to humans.
So, the best is to sell old laptop. This can be done in several ways, each of them has its own features, and you can decide yourself which one to choose.
How can you sell your old laptop?
One way is to hand over a laptop to a pawn shop. This will be determined the amount of money you will receive, if someone will redeem your laptop. However, you must bear in mind that the price of the pawnshop for the buyer will be significantly higher than this amount. It would seem that it concerns not you, but a potential buyer. But it is not so. The higher the price, the less likely that someone redeems your laptop, or, at least, it will not happen so quickly.
Another way is to put an ad online. On the Internet there are a large number of sites where you can place such an ad. A lot of people are daily viewing these ads. After all, if you have the circumstances, due to which you want to sell old laptop, the same time there are many people who want to buy used laptop, and they are looking for ads. With this method of sale you can get the best price for your laptop than if passed it to the pawnshop, because in this case you as a seller and your buyer come into contact with each other directly, without intermediaries.
Of course, with this method of selling the waiting time until someone responds to your ad, depends on chance too. In addition, you must be careful when making transactions through the Internet, because people about whom you know nothing respond to ad. In this case, you must be vigilant in order to avoid becoming a victim of fraud or deception. But what to do if the laptop has become out of order? In this case, you cannot propose anyone to buy it to use for its intended purpose. And repair may become too expensive and unprofitable. Is there an option of selling broken laptop? This question has a positive answer.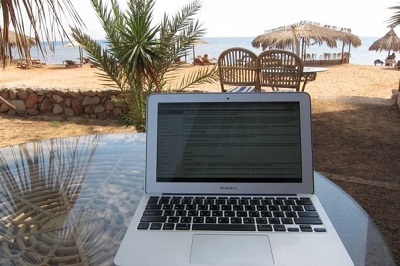 We will buy your old laptop
Using SellMeLaptop services, you can sell your old laptop without problems. We will buy your devise if it is functioning, and if it is inoperative. In this case, you will not have to wait long, and you will be sure that your old laptop will not appear on the dump and not inflict harm to the environment. Besides the laptop, you can sell us another device â?? IPad or iPhone.
Of course, if you are selling something, you are interested how much money you can get. This you can find out very quickly by visiting our website. Enter information about your laptop's brand, as well as its condition, and you will immediately get an answer, what price we can offer for it. To make a deal, itâ??s enough to fill a simple form on the website. If you want to sell several devices, you will not have to fill out a few forms. If the number of sold devices does not exceed five, itâ??s enough to fill out a single form, and you will be able to sell all five.
Send us your laptop or other device that you want to sell. Immediately upon receipt we will promptly perform a checking to ensure that the status of the device and its brand correspond to the data specified in the form. Thereafter, the payment will be made by check or via PayPal.