Chance To Get The Best Cash For Your Laptop
Nov 27, 2016
No matter how good was your laptop, you can't hope that it will serve you forever. Most likely, over time you will buy a new laptop. However, there is a way to benefit from the old model, which can even be completely out of order. With the help of our company you can profitably sell your laptop.
What to do with old laptop?
It may be that a laptop which has long been your assistant at work and on vacation became out of order or has been accidentally damaged. Besides, it may just become obsolete. With electronic devices, this occurs rapidly. Laptop models, as well as other consumer electronics, are constantly being improved, becoming more compact and productive, their functions are expanding. Therefore, very often there are situations when a person decides to buy a new laptop. And then a problem arises: what to do with an old laptop that is out of date?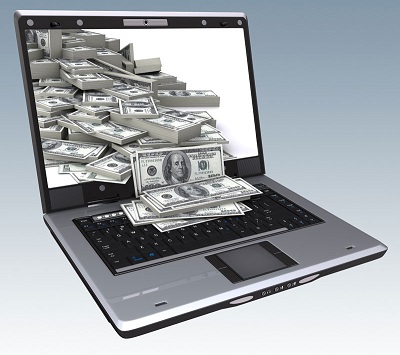 If it will lie in your storeroom, it will not bring you any good. Even fewer will benefit if you simply throw it on a dump. Benefit from an old laptop you can get if you sell it and use cash gained for laptop to compensate at least part of the money needed for the purchase of a new model.
Our company can help you with this. By accessing our website, you can easily get information about how much money you can get for your laptop. It's enough to specify the state of your laptop and what model it is, and you will immediately get information such as estimated a laptop that you want to sell. If the amount is suitable for you, you fill out a simple form on the website and then send us your old laptop. As soon as we get it, we make laptop verification and a payment by check or with PayPal so that you can immediately get the cash for laptop.
It should be noted that we can buy not only acting, but even broken laptops. Besides, it is convenient for customers that using the same ordering sale of multiple devices can be achieved. One order can be issued for sale of up to 5 laptops.
Old laptop problem from the standpoint of environmental protection
Unfortunately, many people do not think that if they throw out the old laptop on a dump, it will cause great harm to the environment.
Notebook is an electronic device. Many of its parts are made of materials that are necessary for the operation of an electronic circuit, but which are toxic to humans and animals. In particular, these are such substances as arsenic, cadmium, mercury, lead, lithium. The technological process of recycling of electronic devices in special plants eliminates the ingress of harmful substances into the water or air. But if the old and broken laptop lie in landfill and expose to the damaging effects of rain and temperature variations, these substances may easily get into ground water, and then in agricultural crops and therefore in foods.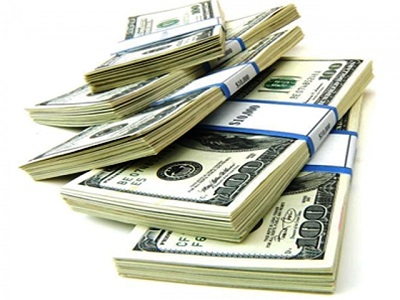 Some people just do not know about the danger of the uncontrolled ejection of e-waste. Others know about it, but do not give due importance to this issue. This leads to the fact that electronic waste ejected without proper control and disposal comprise millions of tons across the entire Earth. This is a powerful factor that negatively affects the environment, and ultimately to the health and well-being of people. Therefore, in all respects, it is better not to throw away old or broken devise, but to sell it, getting cash for laptop and not causing harm to the environment.
Old laptop problem: online solution
So, assume that someone does not want to throw away an old laptop, and wants to sell it. How can he do this?
One option is to hand over his old laptop to a pawn shop. Another option is to use the services of one of the sites where is possible to place the information about the laptop intended for sale.
Exactly the same can be said about the buyer. Suppose someone wants to buy a used laptop. How can he do this? For example, he may appeal to the pawnshop and redeem a laptop, exposed on sale. Either he can find the right model for it on the website, where there is information about the sale of used laptops. What is preferable?
If you have placed an advertisement for the sale of your laptop on the Internet, it will certainly be seen by a large number of people. Thus, the potential buyers will be much more than if you have passed the notebook to a pawn shop. It is very likely that among these people there is someone, to whom your laptop model and the price you want to get for it are acceptable. The same can be said about the buyer: he has an opportunity to familiarize with a lot of ads on the Internet and choose what he wants. Thus, online selling facilitates buyer and seller to find each other.
In addition, the pawn shop is sure to set the price for the goods sold, and the price will be significantly higher than the amount that the seller will get. And the buyer will have to pay it. But if there is an online sale, the cash gained for laptop may be more, and the buyer pays less, because there is no intermediary between them.
So to place the online advertisement for the sale a used laptop is a good idea. However, the seller has to wait until someone will decide to buy his laptop. Our company proposal allows you to sell used laptop immediately and quickly get cash for it.
Buying a new laptop, to throw your old laptop on a dump is a bad decision. This undoubtedly will harm the environment, and will deprive the laptop owner a certain amount of money, which could be obtained by selling the laptop. Our company is ready to help you quickly and comfortably to sell your old laptop, even if it is inoperative.