Get The Best Price For Your Laptop On Craigslist
Oct 31, 2018
Has anyone sold an old laptop to a legitimate buyer on Craigslist?
"I have listed my computer for several days and have only received scam emails asking to pay with PayPal and have the laptop shipped somewhere. Getting frustrated with Craigslist now, which I've used to sell many other things successfully"
Have you ever felt something like that? There is probably a big need to find out whether it is good or bad to sell old laptop on Craigslist and how to get the best price for it.
Traditionally, many of us attempt to turn the technology we no longer need into cash. You could be cleaning out the drawers or closets to which you banished old gadgets. Perhaps you treated yourself to a Surface Studio or MacBook Pro and need some extra money to pay for that pricey new computer. Whatever your reason, selling used tech is much easier today than in the past. When you get ready to upgrade to a new notebook or laptop, selling the old one is a key step in the upgrade process. One of the world popular places to sell notebooks is Craigslist because you can usually sell to someone local and avoid the headaches of shipping and the price of selling on eBay.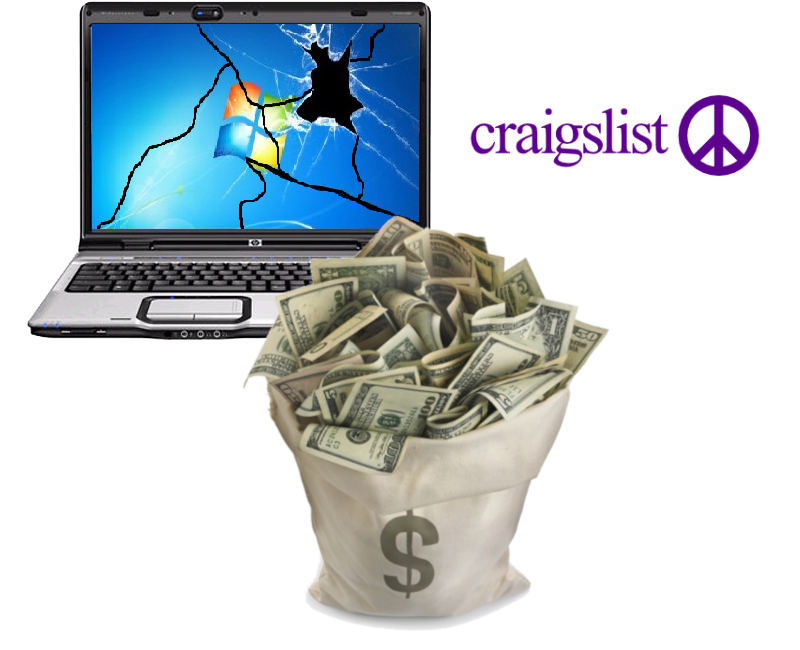 So, what are they, special rules to follow if you are going to sell old laptop on Craigslist and get profit?
Presentation
Presentation is a key component to selling anything. On Craigslist, presentation starts with a descriptive title of what you're selling and your asking price. Setting a $1 price to get people to look at your post isn't helpful. Also, select your location from the list of choices for your area. It often happens that potential buyers filter their searches based on location. In the description, be sure to provide lots of details about what you're selling, but don't just cut and paste a product description. If applicable, include the model number, color, condition, where you originally purchased it, and why you're selling it. The more details you provide, the less e-mails prospective buyers will have to send you to ask questions.
Images
Post images of your actual notebook! Of course, it is not a big fail to take a picture of you laptop from the manufacturer's website. But it is much better to post the picture of your own notebook with its pluses and minuses as they are. A two and a half year old notebook with no wear is often viewed with skepticism. After you post at least one good image of your notebook, be sure to link to pictures of the notebook elsewhere so that the buyer can get a good look.
Headline
Write a descriptive headline. Many people think that appointing a laptop model and size is enough for having a good deal. But it is better to write about all important specs of you gadget.
Specification
Make a list of laptop specifications. It is time when everyone goes on the web every time they need to buy or sell their devices. Find a website that has the information on your model and include your specs in the post. Most of the time these websites will have pictures and information about what the notebook can do and what are its strong and weak sides.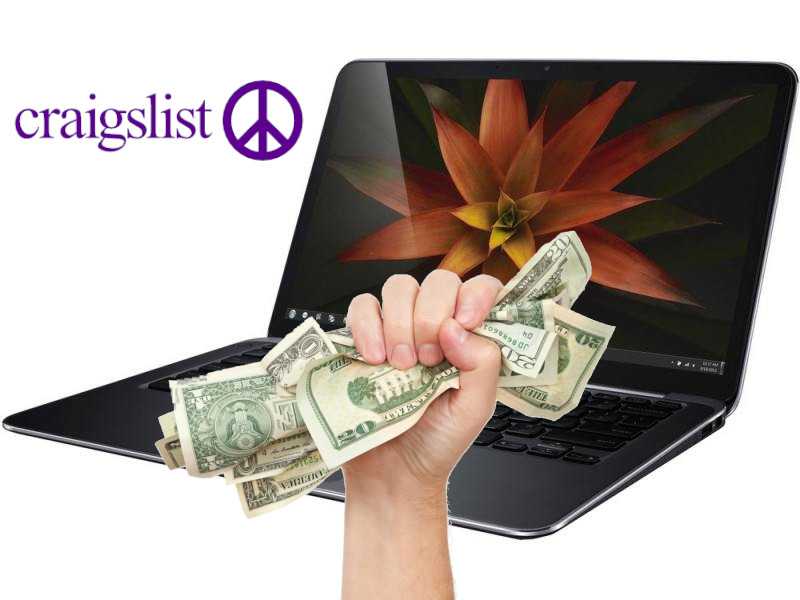 Price
This point is very meaningful for the most of the people who are trying to sell old laptops on Craigslist. In order to sell your notebook fast and for top dollar, figure out the right price. One way is to see what similar notebooks are selling for on eBay or even right here on Craigslist by searching completed auctions. You may simply use advanced search option. You should think twice. If you want to get a good profit, you should put the price higher. But from the other said, this is a chance not to sell your laptop at all. When in doubt state your price and say OBO which means "or best offer".
Laptop's Accessories and Other Pleasant Details
If you have special case for your laptop, headphones or other accessories, you can sell them separately. Also, you can include them in the sale. As a rule, buyers love to pick up a complete package and there's no better way to tap into this desire than to throw in a memory stick extra backpack or old set of speakers. This is a good time to look in your closet for older accessories and clean house.
Reviewing
Oh, don't be afraid. You should't write a long review to your laptop. Just link to reviews of your notebook on different web platforms you are dealing with. You don't need to write a review, but look for reviews of your notebook and link to them so that the buyer knows if it is a good notebook or not. For the best bet, have a section marked reviews, and post one sentence of a review with a link to the full review. Do this with at least one review to increase your chances of a sale.
Pick Category
Selling old laptop in Craigslist, put it in the right category. It gives you more chances to sell your device fast. Don't try to attract attention in the free area with a for sale item. Your best locations are computer or electronics. If you want to barter, you can also post an ad there, but be sure you list what you want to barter for, or be prepared for some off the wall offers.
Re-Post
Re-Post your advertising post if it is possible. There is no need to explain why it is useful. If your ad doesn't produce a sale in a few days, you can re-post your ad to get it back at the top of the search results. Instead of retyping or waiting for your ad to expire you can re-post a Craigslist ad in 10 easy steps.
There were the most important tips or steps to follow when you are dealing with Craigslist. Of course, each of these tips cannot sell your laptop for you, but it can help to make the trade process really profitable, safe, and interesting. If you have to add something about selling used laptop from Craigslist, you may share this information under the post.