How To Get Used Laptops For Sale Near Me
Apr 22, 2016
There are many people, selling and buying used technic without any problems. Why does someone offer used laptops for sale near me at a cheap rate? It is very important to define whether this laptop is worth money. Also, it's time to find out if it is possible to trust such advertisements like "sell laptop online", "sell my laptop for cheap", protecting yourself from a bad buy. What are the main principles of buying-selling goods at the secondary market? So, let's find out how to buy or sell laptops fast and safe. The main thing it is important to know and remember - the secondary market of laptops and computers quite differs from the others existing trade spheres, as far as progress in this sphere moves faster. As the result of this, you want to change or exchange your lovely laptop in 2-4 years, before the guarantee time hasn't passed yet.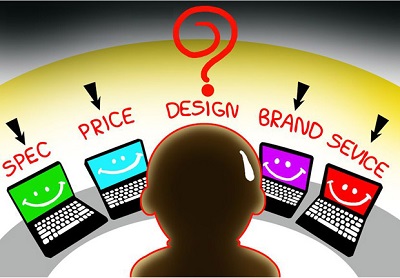 Fall in prices of used laptops for sale near me
This point is very important. It's a pity that most of people attach little importance to price forming question. It doesn't matter whether you are going to sell used laptop on your own, or with the help of special companies, anyway, you should know what makes the price of your technic. So, your technic falls in prices with time:
Selling a new laptop as soon as you've bought it. At that rate a market price will be 20% lower than a primary just because your laptop isn't new. You know, the potential customers always expect for something strange and dangerous from this deal, as they cannot understand what makes you to sell your good laptop, which is almost new.
Selling laptop with the service life about 1-2 years, you should remember that the price for it will be 30-40% lower than a primary price, depending on characteristics and computer's interface.
Sell laptops with the service life about 2-4 years means that the market price must be 40-60% lower than a primary price, depending on external and internal depreciation of your equipment.
Selling laptops with the service life more than 5 years, the price will be 60-80% lower than a primary. It can be that the recompense for such a low price is a low efficiency of your machine, connectors problems, ant other troubles.
Of course, these are not rules, but recommendations. The real price for used laptop for sale near me can be different. There was one occasion in my practice, when the client sold his 6-years old laptop to his familiar for a high price. Then he bought a new modern computer for this sum. The fact remains that it was a real good value for my client, but not for his familiar. Everything can be different - the old 8-yers laptop in a good working condition, that was primary bought for $3000, has a market price about $80 now. Who knows, maybe it can be a really good buy for someone.
The regulating rules for buying used laptops for sale near me
The main purpose for people, selling their used laptops, is making deal for cash. The main principle for you, as for customer, is getting a good laptop in a good working condition for an adequate price. That is why buying used laptop for sale online don't forget to demand minimal guarantees. It can be the term from 1 week till 1 month, but it will help you to find out all hidden troubles of your new machine as well. Of course, it will be great to provide the memory, video card and other proper tests before buying the new machine. If you know nothing about these programs, it will be better to get a true estimate of the computer online, with the help of special programs and services.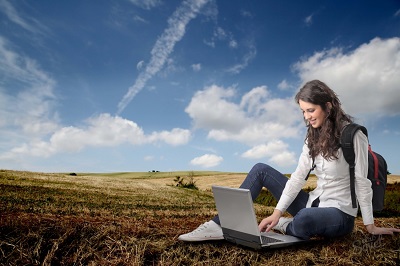 Selling-buying used laptops: special aspects
If you are going to buy used laptop for sale, the situation is questionable. It is not a secret that laptop is a good answer for old desktop computers. Modern laptops, new or used, successfully cope with the tasks they were bought for the Internet usage, word processing, and simple games. That is why laptops are mostly sold for work, not gaming. Hypothetically, the bigger part of used laptops, sold in the Internet, is mostly trading because of the program bugs or after reparation. It can be that the next reason for selling used laptop is a usual money demand.
It's time to check everything. It doesn't matter whether you buy used laptop privately, or with the help of special companies. You should check everything in the best way. Firstly, you need to check the battery - turn off the charge and load your machine to full capacity (game or archiving files) - the machine should work not less than an hour in this mode. Don't worry, you shouldn't wait long. In a couple of minutes Windows shows the planning time of battery working. The last thing - wait for 15 minutes to check whether the machine is running hot on not. Remember, if the laptop is very hot, it is probably the potential client of service center. As you know, there are no cheap repairs.
Looking for a good working machine, remember that there are a lot of used laptops for sale near me, you, wherever that may be. Also, there is always a choice: to buy-sell your equipment privately or with the help of special services, working online on a warranty. The choice is yours. The main thing, try to be true and not to end up empty handed or with nothing. There is a good example on this subject. One my familiar had a powerful gaming machine. The laptop actively worked for 3 years without cleaning and other manipulations. As the result of this, the machine was running hot. After the laptop was overused (it stopped working), it was carefully repaired for the total price of $100-200, no more. So, the machine was repaired and offered for sale. Obviously, the happiness of its new owner lasts for a couple of months, as far as the laptop will "ask for reparation" soon. The story is informative! Read carefully and make conclusions.