How To Sell Broken Laptop For Cash?
Sep 09, 2015
Every user is thinking of buying a new laptop when it is already old and does not give such power that is required. Buying a new computer for many is a luxury, so trading the unworkable laptop is becoming the only option for buying the newest item. Is selling a broken laptop for cash so complicating? Actually it's not, if you somehow vaguely familiar with the market of such equipment, you should know that online ads for the sale of a huge number of supported notebook, so you obtain a chance to quickly "get rid" of old goods. But placing a small advertisement for the sale of laptop does not give you a 100% chance to sell your laptop in very first day. The today's customer is very "capricious", referring to the fact that there are a huge number of proposals that provide a huge range of variety of products to customer, so your main task is the buyer which is interested in your ad. You can make it easy, if you set the optimal price for your laptop based on its status at the moment, and describe your product as informative as it possible, at the same time interesting for the buyer.
What is the best cash price for your broken laptop?
Let's take the first point. How to set the right price for your product? First of all, you need to consider the age of your laptop. Naturally, at the time when you purchased your computer, it cost much less than it costs now. So there is no need to set the price at which you bought the laptop, because the buyer would rather take a new laptop, than pay attention to your laptop. This is a fairly simple rule that should know basically by everyone. The laptop can be sold for cash by low price, at the same time it would be beneficial to both parties of the transaction. Of course, you can put a very minimal price to your computer, if you urgently need to sell it. In this case the chances of selling your laptop in first day are very high. But does every laptop owner want to sell the product for dirt-cheap price? Of course not! Many sellers do not hurry to sell items, so they are trying to find the optimal price that would satisfy both the buyer and seller.
Getting to the bottom of your broken device for selling
In order to be able to evaluate your computer, you need to understand its condition. Quite often you may come across with offers of laptops, which are old, but they are still in perfect condition. It is possible, if the owner treated them as carefully as possible, or used it in rare cases. However, the price of the option should still be less than that established in the stores. Despite how ideal is the condition of your laptop for sale, it is still used, and used computer, even the most powerful, can't be sold at the new price. Of course, you can put a high price, but the chances that your laptop will be bought at this price - is extremely low.
Often you will notice ads where sellers try to sell their laptop computers with any breakdowns, and there is nothing strange. Damage can be serious, and the price of the computer is low, so it is possible, the buyer would be more advantageous to buy and renovate a similar product of its own, thus to receive significant profit. As a result, you can say that the laptop is not even in top condition can be sold, the main thing to know how. The price of broken laptop, of course, is low, but still you will be able to receive some benefit from the sale.
The modern market
The modern market is supported by the technology in recent years has increased dramatically, the people as much as possible try to update their computer, and try to sell old broken devices. This means that if you desire to advertise the sale of its equipment, you must be prepared for the fact that there will be a lot of competition.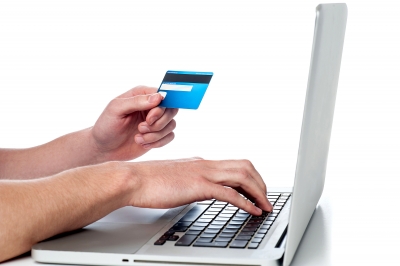 Sell laptop goods at a low price, or try to find the optimum price is up to you. But it's advisable for you not to rush the sale, and it is better to get more benefits. There are many customers today, and if your laptop will cost inexpensive, but at the same time, not for nothing, the buyer will be found. To expedite this process, you are advised to describe the selling product as much as possible, to show its advantages, disadvantages. Buyer is also interested how the laptop was used, was there any repairing, if there is any damage, even minor. If you manage to place all this in the description, the finding the client for your computer will be much easier.
Nobody wants to buy a "pig in a poke", so, as about describing the selling product, it should always be as detailed as possible. Exaggerate the virtues of the computer as it is not necessary, an experienced user can check the status, and when it detects what you have left in secret, he/she is unlikely to have a desire to buy your old laptop. In the end, what can be done to sell the used laptop, you need to be as fair to client as it's possible.
Trading your broken laptop for cash to date is not very difficult. Now on the Internet there are a huge number of portals that allows us to completely free place ads. And even the oldest laptop can find a customer. Potential buyers, especially, need to be interested in your ad, and then you will have a good chance to sell a computer in the short term. Due to the great competition, you need to be able to show that your product is really worth the money that you need. Now, there is a huge number of ads for used gadgets. But it does not mean that you can't sell your old laptop. If you follow those rules, which you've been told, you're sure to find a buyer for your used laptop. After all, with the growth of technology vendors in the market, and also increases the number of those wishing to acquire this technology, and therefore no competent and good seller does not remain on the sidelines.