Sell Broken Laptop For Cash Here!
In spite of the fact that laptops are considered to be delicate equipment, comparing with desktop PC, the quantity of broken laptops grows every day. The damages can be different and, as a rule, unpredictable: broken body, crashed motherboard, creaked monitor or hard drive, or you just watered your laptop carelessly. This way or another, your machine does not work anymore, causing a problem. There is a logical question: "What to do with your broken equipment?" - Send to repairs, sell for details or just throw it away. It's time to take a look more closely at all possible variants.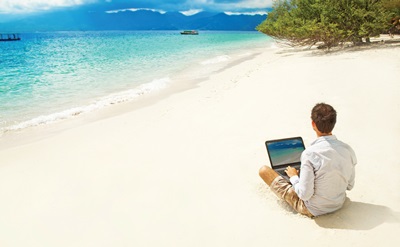 Under repair
If damage is not serious, there is always a variant to repair your laptop and continue to use it for solving many tasks. What is not a serious damage? The other words, it can be cranky connectors, problematic condenser, that should be replaced, or broken keyboard. Generally speaking, all these damages are not serious, demanding reparation.
Usually, it can be that reparation of your laptop is unnecessary. When hardware components are broken, like crashed motherboard, the reparation will cost more expensive than buying a new device. What is more, your expenses to pay for work exceed the costs for components. Speaking about warranty, it usually spreads at apparatus body defects, extending for a year or little more. Laptop should be repaired just in case it is almost new or expensive model. Otherwise, it is available to order your laptop diagnostic to service centers.
Thus, when average price of a new machine is about 1000USD, it is absolutely available to spend 100-150USD for motherboard replacement, or 100USD to buy new hard drive. However, if your laptop is older than 5 years, its components are used-to-be. The real price of your old PC is about 200USD. So, to change mother board that costs more than 200USD is unprofitably.
Sell broken laptop privately
There are many advertisements in the Internet, offering to sell broken laptops. People need details, and your computer can be a donor for someone's machine. The main advantage of this method is a unique opportunity to sell PC as fast as possible. There is also a big minus - usually, broken laptops cost no more than 100 or 50USD.
Selling laptop to service centers
Who needs your overused equipment? There are many service centers, offering to sell your dead PC with pleasure, mostly for details. Special agencies buy your broken equipment every day, considering this service more than comfortable for clients, as you do not need to think of where to sell your laptop and what the real price of it. Such services offer worthy prices for your equipment. So, taking into account the money you have saved, there is a chance to buy a new laptop.
Besides, there are many service centers, proposing to you to repair your old equipment for a high price. Cooperating with a reliable service company, you will get a free consultation concerning the reparation price on the basis of your problem. You know, it is not a big deal to sell broken laptops. The prices differ, depending on the company you have a deal with. To sell old machine for details and get cash for it during a couple of minutes - this a slogan of many people, who are really interested in successful cooperation.
Selling-buying process is on the rise:
Getting a quote;
Fast diagnostic;
Paying up procedure.
There is nothing to worry about! Technology of working with electronic rubbish is so much tried and tested in our country that no more than 5% of your machine is receiving to the dust hole, as 95% is coming into use for producing fast moving consumer goods.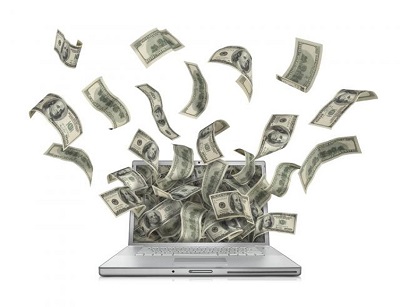 Selling broken laptop by parts
If you are good specialist in laptop components and it is not difficult for you to take your laptop to pieces without problems - this is a realistic plan. Take your computer to details, place the selling post in the Internet and sell all working components - it seems to be the simplest way to check the situation.
If you have a rare laptop model, it can happen that you will sell out the details for years. The most usable faster-moving items are motherboards, hard drives, operative memory - their primary price on secondary market is about 20-50USD, explaining their universalism. Corpus details and other stuff are not easy to sell - everything depends on demands, time and luck. It is not difficult to sell broken laptop in big cities. Being involved into city-to-city cooperation you, probably, should spend more money for delivery
.
Throw it overboard
What to do with your overused or dead laptop? Of course, you can throw it away. This answer is usually comes first at the front of mind. This is a big mistake! There are no reasons to throw your used PC away. Firstly, it is really harmful for environment. Secondly, you will lose a chance to get cash for your equipment. Remember, your broken laptop can be definitely sold for a good price. Of course, this is the simplest variant of solving problem, demanding no time, no expenses. Nevertheless, instead of throw it away you can just set it apart on the shelf, gaining some time to think. It is full of necessary details you may need some day.
"Hopefully these ideas have helped you find a way to keep your favorite laptop alive in some way. May it be with you forever, whether externally on your desk or internally in your heart" (Adam Dachis, What Can I Do with a Dead or Broken Laptop, Lifehacker). There is nothing permanent under the sun.
The rule is mostly available to describe the situation about your technic: laptops and other equipment. Do you have a laptop? If you bought it many years ago, it is nothing more, but out-of-date equipment now. Working for 5-6 years, your equipment becomes old, or dead. So, reading this article, you are, probably open to an idea of get cash for your used laptop. You have a little left to do - find a good reliable company, which is ready to take your technic, offering profitable deals and new opportunities.