Selling Old Laptops VS Selling New Laptops: Trade Specific And Nuances
Dec 31, 2016
What about new powerful laptops that appear every year? Do you want to buy one of them? Comparing new modern laptops with out of date models, the set of functions is wide and impressive. So, as a matter of fact, I like the idea of selling old laptops, changing it for new, favorable model. What about you? Do you like selling old laptops? Of course, there is number of factors that must be taking into consideration. Thus, you should not trade your technic high-priced, making your trade process more complicated. There is one more question: What is the best place to cash laptops? It is important, as you have to sell your old gadget as fast as possible.
Cashing New or Almost New Laptops
So, the first point is presentation. We live in the age of high technologies. The competition is hot. You should represent your gadget with good attractive price, considering all laptop hidden secrets, working abilities and competitive prices. We all know that 30% is enough to get from the laptop primary price. Nevertheless, we always want to get more and more profit from our deals, big or small, no matter. Never forget that used laptops become cheaper every year. You have to sell it in time.
The price for used laptop is not high, but now low. Remember that your laptop computer is almost new. So, do not be greedy to get more money, but do not be fool to lower the price too much. Learn the market offers. Remember that additional bonuses like laptop bag or mouse cannot make influence over the laptop price.
Appoint all laptop characteristics one by one to make people sure that your gadget is worth asking money. If you are not technician you have to find full technical information about your machine in some other way by means of internet, online consultation or laptop instruction.
All laptop defects or damages must be appointed. Of course, if your laptop is new, this point is going to be clean.
Give the photo or photos of your machine, represented it in attractive way.
Available Trade Platforms
How do you think, where is the best platform to trade your new machine? The variants are the following:
Internet-platforms are the most popular but not fast variants to cash your laptop. You can find many different web platforms, auctions, offering to use their help in cashing your laptops. Some of them are free, the others are not. Actually, everything is simple: write laptop characteristics, place photos, documents, confirm the price and do not forget to write your contact information.
Specialized companies can help. This is the fastest way to make attractive deal for attractive price. Of course, the price is going to be not as high as you expect. From the other hand, you can get your money immediately. Do not contact to new companies with interesting proposals. Try to find big reliable company with long-term experience and trust your laptop to them.
Second-hand dealers are always ready to buy your machine of different conditions, new or used. You can also trade your laptop for details. As you can see, the prices are not as attractive as you expect. Nevertheless, this is fast and more or less attractive way to cash you laptop without waiting for consumers.
As you can see, there are three central places that are popular to be used by people, who wish to cash their laptops. What about selling old laptops? Are there special ways to trade used technic? What is the difference?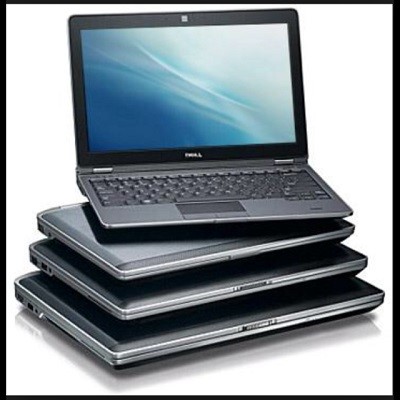 Cashing Old Laptops
Who wants to trade their used laptop? Everyone wants. You have to cash your used machine in the shortest time. Technic becomes out of date very fast. So, if you could not sell your TV or laptop in time, you should not wait for good prices in future. There is always a reason to cash laptop. It is not only because it is old or broken now. So what is your reason to cash used laptop?
You cannot stand it anymore. It is not as powerful as you expect. You cannot play your new game. You cannot upload your new program. So, you want to find a good place to cash your useless computer, getting maximum profit from it. As a matter of fact, the best result of selling used computer is cashing it for 60% of its price.
The laptop is broken and you think of two variants: trade it for details or throw away. If you are not going to repair your machine, it means that repair is too expensive that it is not worth your money. Do not be in a hurry to throw away your laptop details. Try to sell it first.
The laptop that you are going to trade is not the prime necessity item in your house. If you have old laptop in your house, try to make use of it. In short, make your laptop to earn money for you. You can be surprised how fast your laptop computer becomes old and priceless.
You need money! Of course, your laptop cannot solve all you problems. Nevertheless, you can try to cash it to renew your budget. It takes you no more than 10-15 minutes to make a deal.
Getting Maximum Profit
Computer market is flexible. You bought super cool laptop two years ago. How much is it now? Oh. It is half the price cheaper that you expected. Look around how many new unbelievable gadgets you have: laptops, tablets, and smartphones!
Think! There are many companies that are not only ready to buy technic from you, but help to make choice. Of course, it is all about trade-in service. They teach you how to sell laptop, offering attractive proposals, news, interesting prices.
REMEMBER the key factors of good deal:
High prices;
Fast deal and real money for 10-15 minutes;
Free consultations, even if you are not going to sell your laptop to this concrete company;
Trade-in opportunities;
Big choice of new or used but worthy laptops.
There is no difference in selling old laptops and new ones. There is specific in selling in time, selling for details or selling laptops of one or another brand. It is not very important, if you have a deal with professionals.